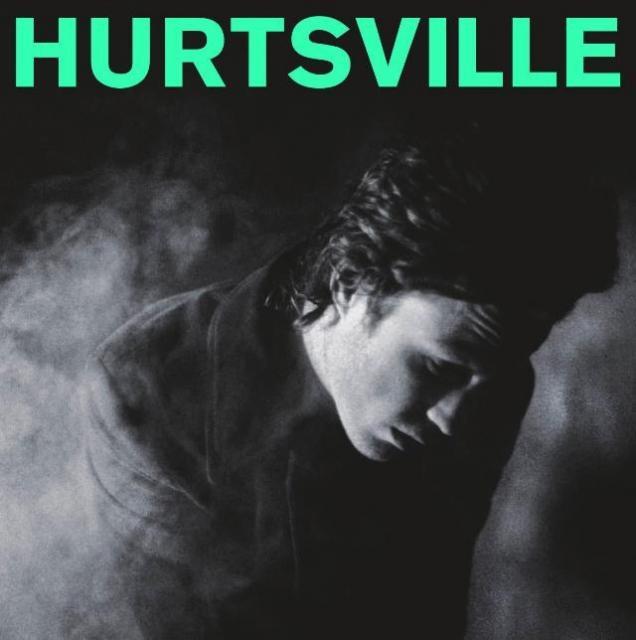 HURTSVILLE (180 GM VINYL) *SOLD OUT*
by Jack Ladder and the Dreamlanders
$

19.00

/ Sold Out
---
**SOLD OUT**
Welcome to HURTSVILLE
Sometimes it's about the entire package, about a fully-formed conception of how art and sonics can envelop. A downright massive offering, the Hurtsville longplayer from Australia's Jack Ladder and The Dreamlanders cannot be ignored. Recorded in the expansive NSW countryside at the 115-year-old Blackburn Estate, this collection is cinematic, brooding and impacting in its delivery; it's easy to say Hurtsville finds the two-time Australian Music Prize nominee at his absolute best.
A stalwart density soaks these songs. From its vintage production techniques (digital metalizer anyone?) and evocative symbolism of regret, subversion, death, misguided love and panic, Ladder and his cohorts deliver a set that's deeply from the heart, its grip unyielding. The impression that singles "Cold Feet" and "Short Memory" produce proves helpful in understanding the textured palette that follows- Lush linger and challenging atmospherics.
Holloweyed Records is honored to present Jack Ladder and The Dreamlander's Hurtsville to North America.
BEAUTIFUL SOUND
COLD FEET
HURTSVILLE
POSTION VACANT
SHORT MEMORY
BLINDED BY LOVE
DUMB LOVE
GIVING UP THE GIVING UP
-
TRT: 49:20
SHIPPING:
- US will cost $4
- International orders will cost $20.45
Vinyl includes:
-Download card
-180 gram black vinyl
-300gsm Uncoated card covers
-Glossy insert
-Hand-numbered, screen-printed booklet with lyrics, photos, etc.
-Shipped wrapped with resealable outer sleeve.
Stream two tracks at Bandcamp now
Digital version available from iTunes, Google Play, Bandcamp and eMusic now.
---------
Taking subversion to another level - Vice
Hurtsville absolutely blew me away… tremendously epic- MTV
I've been unable to shake this from my daily listens -My Old Kentucky Blog
Landscapes of regret, a new king has risen to worship- Music Australia Guide